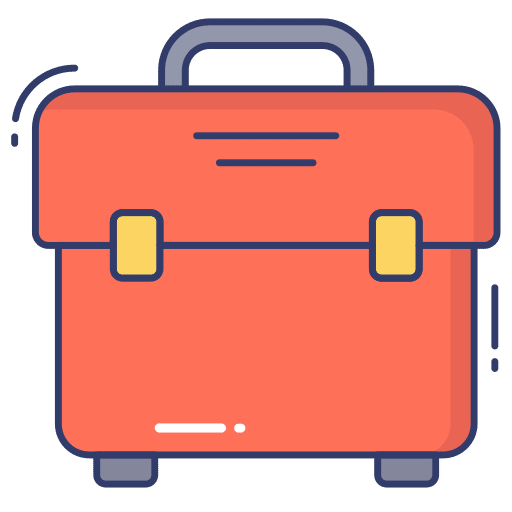 Challenge
The human brain is hard-wired to get distracted easily. Modern distractions like apps and devices are rewarding and addictive. Getting distracted continuously leads to unproductivity.​
​
Opportunity
Keep productivity simple. Set clear goals, use simple tools, eliminate distractions, focus and get stuff done.
​
Actions
Keep it simple. At bare minimum you only need 2 steps: go where you usually work and start on one small thing. After you finish that, it's easier to keep going.
Define productivity for yourself. One definition: getting the most important things done consistently, with sustainable speed.
Limit the amount of big goals to a maximum of 5 . Having too many priorities equals no priorities.
Focus on 1 high impact task daily.Pick something that will take 1-4 hours and is aligned with your big goals. Do it first. Then do other tasks.
[Pro] Make wellbeing a priority. Eat well, keep hydrated, sleep and exercise. Build a solid foundation.
[Pro] Single-task. Multitasking is a biological impossibility. Block distractive sites and apps, use only one device at a time and work in short intervals. Take breaks in between.
[Pro] Use simple productivity systems. These systems will help you collect tasks and do them without overcomplicating things:
[Pro] Use timeblocking to group similar tasks together and minimize the time needed to readjust for new tasks. Focusing on a task can take up to 25 minutes. Example: check e-mail once per day. Or once per week.
[Pro] Beating procrastination can be tricky. Tim Urban's strategy:

Making good choices can be learnt like any habit.
Set deadlines and social accountability.
Start small.
Embrace your inner panic monster.
Minimize distractions.
Aim at slow but steady progress.
[Pro] Team productivity is a bit more tricky. It requires a system-level approach since teamwork relies on inputs and outputs from team members. But the building blocks are still straightforward.

Get the team to focus on what matters. Peter Drucker said: "Efficiency is doing the thing right. Effectiveness is doing the right thing."
Set SMART goals.
Don't micromanage. Coach instead.
Block out time for focused work. No meetings, no distractions.
Onboard new team members properly. It should start from contract signing.
Train people as needed. Online training is easier and cheaper than ever.
Recognize and reward achievements.
Communicate. Communicate. Communicate.
Set separate channels for non-urgent and urgent messaging.
Invest in the right tools (see Tools-section below).
Encourage and provide means to physical and mental wellness.
​
Tools
Try to limit the number of tools used. 0 tools will make your life harder. 30 tools will waste more time than save.
Think also about the ecosystem advantages of having a set of tools from one supplier (O365 and G-suite are good examples). Data transferring is easier. UX can be smoother. Saving time and nerves.
​
Timetracking
Organize yourself
Notes
[Pro] Anti-distraction apps
[Pro] Organize your team
[Pro] Outsource admin tasks
[Pro] Other tools
Pros
​
Cons
The pandemic changed everything. We're amidst a cultural disruption no one has ever seen before. It's also OK not to feel productive all the time. Lean on your network to get support. Try to find joy in little things.
[Pro] Obsessing about productivity can become counterproductive. Remember to block out time from your calendar to do nothing.
[Pro] Don't mix being busy and being productive. They're different. Try to aim for the latter.
​
Cases
Habits of successful people can be inspiring but they're not mandatory. Create your own habits. Trust in the basics outlined in this report. Productivity comes down to simple building blocks. However, in case you want that small bit of inspiration:
​Jack Dorsey themes his days, exercises/meditates in the morning and focuses on deep work when in office.
​Leo Babauta says that his single most important productivity tip is simplification.
​Elon Musk uses 5-minute blocks to organize his day.
[Pro] Mark Cuban minimizes the amount of meetings.
[Pro] Jeff Bezos believes in faster decision making: 70% of available info is enough to proceed.
[Pro] A McKinsey study found out that 45% of remote workers felt more productive than in office.
[Pro] Microsoft, Shake Shack and Basecamp experimented with a 4-day work week. Team engagement increased, stress decreased and work-life balance improved.
​
Forecast
​
Resources
​
Takeaways
The modern world encourages distractions and context switching. The solution is simple though. Pick a task, eliminate distractions, focus and get to work.
Real productivity is not about getting more work done. It's about getting the right things done consistently and with reasonable working hours.
Team productivity can be a bit more complicated than individual productivity, but simple principles will go a long way.
[Pro] Multitasking effectively is a myth. We all have a limited cognitive bandwidth. Focus, whether it's for 5 minutes or an hour.
[Pro] Keep it simple. Pick a method, some tools and start. You don't need 30 apps or methods to succeed. Build good habits over time.