This is report #1 in the Signals – Alternative Assets series.
Overview
Conventional assets (stocks, bonds, funds) are heavily influenced by the markets with values constantly in fluctuation. They can also become overpriced, locking out retail investors.
​Alternative assets have different fundamental assumptions: rarity. The demand for these assets increases while the supply decreases. The values of alternative assets rise slowly but steadily. 📈
Trading cards (game cards, sports cards) market has been booming lately. The value of some cards has skyrocketed more than +3500% in just 3 years.
Earlier cards were simply printed on cardboard but newer cards have incorporated higher quality material and also player memorabilia like parts of a bat or a jersey 👕
​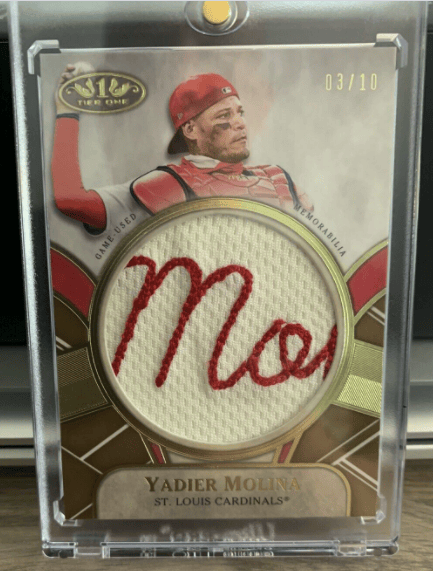 Opportunities
Start collecting trading cards. Treat it like any other investment and develop a strategy. Get educated first. Going in long-term or flipping for quicker cash? Will you invest in rookie cards, vintage cards, unopened packs or error cards?
Develop a digital tool for grading sports cards 🛠️ PSA is the biggest grader in the field but had to stop taking in new cards in Apr 2021 due to skyrocketing demand.

PSA charges around $10-500 for grading a standard card. For most expensive cards the cost will go up to $1,000-5,000 per card 💰

Start an index fund for trading cards. Compile a collection and sell a fractional ownership in the collection. Collections could be grouped by type (e.g. baseball vs Pokemon) or by rarity (e.g. only cards worth $10,000 and up).
​
How to launch
Start by understanding the market. Learn why one card is worth $1,000 while another only $5. Start small in a specific niche (e.g. vintage pokemon cards) and build your collection up slowly. Get a grip of the basics.
Build an audience. Both the market of demand and supply in trading cards is relatively small, these are niche products. As a result, they'll be hard to reach at scale with paid advertising. Rather, start with grassroots marketing:

Take pictures and videos of cards in person. People love pretty cards and you can build an early audience by sharing to trading cards forums and sub-reddits.
Share knowledge gained previously through content and blog posts. This helps build long term SEO and organic outreach to newer collectors looking to learn more.
​
Cases
Google Trends search data for sports cards has increased steadily in the last 24 months:
​18 of the 41 most expensive sport cards sales have been made during 2021 😨
A Mickey Mantle baseball card from 1952 was sold for $5.2 million in Jan 2021 🤯 It ties the top spot with a LeBron James card of exact same value sold in Apr 2021.
Platforms
​
Market Data
Trading cards are beating the hell out of stocks 💥 From 2008 to 2021 a trading cards index was up 526% compared to S&P 500, which was up 175%.
Forecast
Resources