​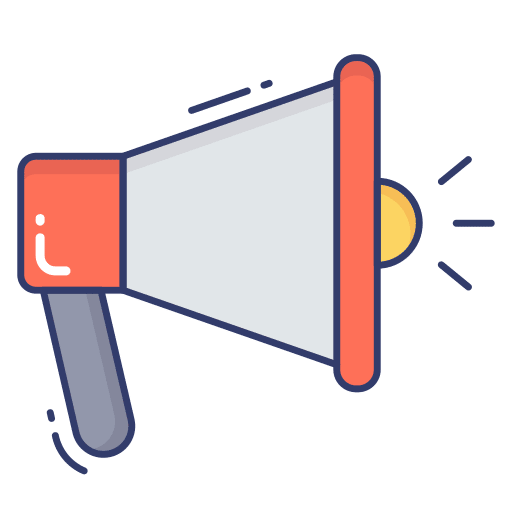 ​
Challenge
Our visual feeds are overflowing. Staring at screens occupies most of our day. Screen fatigue leads people to crave for simpler media.
​
Opportunity
Audio is simple but versatile. Audio books can be consumed in parallel with other tasks. Podcasts are easy to publish and offer a level of intimacy between speakers and listeners. Social audio apps expand that intimacy to a two-way street.
​
Actions
​
Platforms
Audio books

​A basic toolkit for audiobooks – The essential equipment you need for about $200-400.
​Narration Box – Create audiobooks from ebooks and other texts.
​Sleeker Pro – Find out profitable audiobook niches.
[Pro] Soundwise – Sell audiobooks, courses and podcasts.
[Pro] Adobe Audition – The pro tools for creating audio content.
[Pro] Voices – Hire professional voice actors.
[Pro] OverDrive – A library for audiobooks.
[Pro] Avocado Audio – Sell audio courses.
​

Podcasts
Social audio

​Indie.am – Create short audio blogs that listeners can comment on.
​Tappy– Talk to your team members with one click.
​Clubhouse – The app everyone's talking about right now.
[Pro] Direcon – Clubhouse analytics for rooms and audiences.
[Pro] Rooms of Clubhouse – Search for live and scheduled clubs based on keywords.
[Pro] Clubhouse Database – User search and analytics.
[Pro] ClubLink – Customized social media previews for Clubhouse
[Pro] Spoon – Livestream audio for your community.
[Pro] Roadtrip.fm – Listen to music together with your friends.
[Pro] Locker Room – Discuss about sports.
​
Pros
​New business models will emerge in the social audio space: premium audio spaces, sponsored audio influencing, social audio analytics, social audio management systems and more.
[Pro] Podcasts connect with more relevant and engaged audiences. Listeners go out of their way to find suitable topics and episodes and listen while it's most convenient for them.
[Pro] Audio books are typically sold at 50-100 percent premiums compared to ebooks or paperbacks. But the biggest advantages can be reaped when there is an existing book that can be transformed to an audiobook.
​
Cons
​Audio content can be as addictive to people as any other media format.
[Pro] Social audio platforms face the challenge of filtering out hate-speech, extremism and racism. Accessibility and privacy could also be challenging points.
[Pro] Podcasts are hard to monetize. Only a tiny fraction (around 0.003%) of podcasters make a significant income: 55% of Patreon podcasts make less than $30 per month. Numerous high-quality podcasts are free and it's easy for professionals and enterprises to podcastify their other content.
​
Cases
​Wavve turns audio into easily shareable animations. Wavve has grown from $1,000 per month (2017) to $125,000 per month (2020). Some keys to success: fighting churn systematically, optimizing price points and rewriting systems when necessary.
​Disrupting Japan is a podcast about Japanese startups. At its peak, it made $8000 per month. The key to success: offline efforts.
Social audio is exploding. Clubhouse has just crossed 20 million users (16 Mar 2021). It had about 10k users in Sep 2020. More platforms will clone the same features and give rise to audio influencers
[Pro] Creating an audiobook usually costs around $1500-2000. Sales are typically $100-200 per month (if your BSR is about 50,000). That gives a payback time of around 10-20 months.
[Pro] No Code No Problem – Ryan Myher's no-code podcast has 52 episodes and is generating $830/month from sponsorships.
[Pro] Alitu automates the dull parts of podcast editing. In 3 years it has passed 1500 users and is making $45,000 per month in revenue.
[Pro] The Survival Podcast premium membership is $5/month generating around $200k/ARR.
[Pro] Songfinch allows you to earn around $25/hour by writing and recording customized songs.
​
Forecast
Audio books continue to grow 20-25% per year for the next years. The growth has been in double digits since 2013. United States and China together make up 75% of the market.
The tech giants are rushing into audio-only after Clubhouse's success. Twitter already launched Spaces in beta. Facebook is working on a Clubhouse-clone. Netflix also has an audio-only mode now.
Most successful podcasts and audio series will be professionally produced. Podcasts are cheap and quick test beds for studios experimenting with scripts and story lines. See QCode.
[Pro] Customers are already expecting brand interaction to be real-time and increasingly 2-way. Low-barrier social audio platforms will accelerate this change.
[Pro] Success in audio smoothens the road for success in visual formats. And vice versa. We will see more stories and series take on multiple formats.
[Pro] Notable large podcast acquisitions have largely been done already. The focus will turn now on results. Expect a fierce battle in the Big Podcasting space.
[Pro] The growing audio trend also fuels the sales of smart speakers: 21% global growth in 2021.
[Pro] More companies will use social audio platforms for communication and building in public.
​
Resources
​How To Start A Podcast – How to name your podcast, create cover art, select the right music and promote.
​Clubhouse Guide – The basics and how to get started.
​How To Make An Audiobook – How to record, publish and price an audiobook.
[Pro] The Rise of Social Audio Apps – Clubhouse is all the rage now, but there are also other players in the market. Meet Cappucino, Wavechat and CozyRoom.
[Pro] The One List of Podcasting Tools You Need in 2021 – 100+ tools to choose from when creating your podcast.
[Pro] Supercast's Guide to Podcast Memberships – If you go paid, don't charge only $1/month. It's not worthwhile for anyone. $5-15/month is typical. Some can charge well over $100/month. Typical conversion rates are 2-7%.
[Pro] Podcast Stats: How many podcasts are there? – Numbers of episodes, active & dead shows, geographic stats and more.
[Pro] Twitter Spaces vs. Clubhouse – On the experience and features of Twitter Spaces vs. Clubhouse.
​
Takeaways
Consumption of audio is exploding. Audio books, podcasts and social audio are all growing with a rapid pace. The potential to monetize is different in each.
[Pro] New business models will rise in the audio space: audio influencing, access to premium conversations and social audio analytics.
[Pro] All the success is not without caveats: some content is hard to monetize (podcasts). Others face privacy and accessibility issues along with the dilemma of how to filter out unwanted content (social audio).