​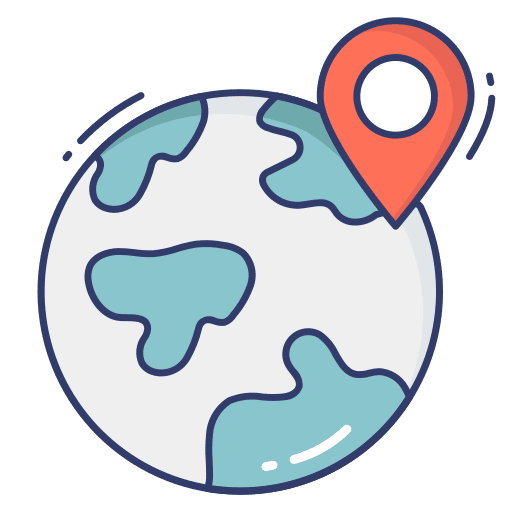 Challenge
COVID and lockdowns challenged the globalization norm and highlighted new opportunities in local neighborhoods and areas.
​
Opportunity
The post-COVID world enables new opportunities in local areas. You're probably among the best to solve problems for your own community. On the other hand, global demand for local content is on the rise.
​
Actions
Start a business leveraging locality:

Start a local newsletter: Charlotte Ledger delivers insights from the local area that no one else is covering. 6amcity does the same in several other cities.
How to monetize a newsletter?
Start a local meal delivery service. People will always need to eat. Charging for saved time and effort is easy to justify. Start testing with a handful of people in your local area and expand from there.
[Pro] Start a locally themed podcast. Travelling is hard right now. Podcasts bring the world abroad a bit closer. Why not cover interesting stories from your neighborhood? See Far Flung, Rough Translation and Ochenta Stories.
How to monetize a podcast?
[Pro] Teach a local language online. Knowing a niche language can be a huge advantage. See italki, RypeApp or Preply. Start on teaching platforms. Move off-platform when you're established. Raise prices and move on to higher paying clients.
[Pro] Start a locally themed subscription box service. See Explore Local Box and SnackCrate. Curate, pack and send local snacks or other novelty items you can't get from elsewhere.
How to start a subscription box service? Optimize your existing business for local visibility: Getting in front of people who perform 'near me' -searches is crucial for local presence.

Optimize your 'Google My Business' listing: use an accurate location, correct keywords, right business categories and high-quality photos.

[Pro] People performing 'near me' -searches are likely on the move and using mobile devices. Optimize your site for mobile and ensure frictionless navigation.
[Pro] Make sure information is correct and similar across all platforms.
[Pro] Create relevant and consistent local content to earn local links and drive your SEO rank up even further.
[Pro] Backlinko's excellent 9-chapter guide to local SEO explains more advanced topics like the Map Pack, NAP citations and smart ways to use the right keywords.

[Pro] Start a local community with a specific purpose. Mimmit koodaa aims to increase gender equality in the Finnish software industry.
[Pro] Build a startup studio for local startups. See Kiuas and Startup Sauna which concentrate on Finnish startups.
​
Platforms
​Tribe – Get tailored content from local creators around the world.
​Dumpling – Start, run and grow your local shopping business.
​Questo – Build exploration games in your local area.
​GoShare – Use your pickup truck, cargo van, box truck or car to deliver items in your local area.
[Pro] Steady – Start a local newsletter or a podcast and build a community.
[Pro] Cratejoy – A marketplace for that locally inspired subscription box service.
[Pro] Local SEO Community – Join 1,500 members discussing local SEO and GMB tips.
[Pro] Virtual Dining Chicago – Get culinary and hospitality experts to host your events in Chicago.
[Pro] NoCode Locals – Meet no-code makers in your local area.
[Pro] Subport.us – Create a subscription service for your local business.
​
Pros
Solving problems for a subset of people first is easier than solving problems for a global audience.
[Pro] You're already part of at least one local community. Look for current opportunities in your own neighborhood. How are people getting groceries during COVID? Unused office spaces sold for a bargain? Other local businesses facing a pivot or shutting down?
[Pro] The gig economy makes it easier to gather one's income from a variety of sources, even locally. Future workers will be less and less dependent from one source of income.
​
Cons
Niching down geographically inevitably shrinks the total market size.
[Pro] COVID might have hit certain local community -dependent business models for the foreseeable future: how will travel rebound and if not, what happens to travel-dependent areas? Can mass events like local festivals be arranged in the future or not?
​
Cases
​Whereby.Us first launched a hyperlocal newsletter in Miami: The New Tropic. They target the curious locals who want to live and breathe the local city. Whereby.Us has since expanded to 4 other cities and is now making over $1.5MM per year via subscriptions, ads and events.
[Pro] Zadaa is a semi-local platform to buy and sell secondhand clothing, focusing on Northern Europe (mostly Finland, but also Denmark and Germany). Zadaa has raised a total of €6.9M of funding.
[Pro] The Heidorn Report's standard version is a bi-weekly research report geared for German-speaking merch and print-on-demand sellers. It generates $10K/MRR and got Christian Heidorn to top 1% of Gumroad sellers.
​
Forecast
​
Resources
​
Takeaways
Not every problem is solved with a global app. Look closer, to your own community for problems and propose solutions.
Work platforms are increasingly enabling possibilities for getting paid to do small tasks on a local or neighborhood level.
We will see more parity/localiced pricing models in all digital products.
​