​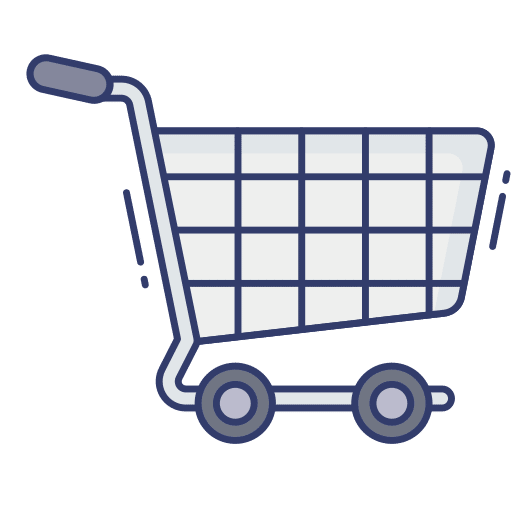 Challenge
Driving traffic for products and services is hard. Customers find it difficult to trust an online store they have never used before.
​
Opportunity
Digital marketplaces lower the friction for transactions. Sellers gain more traffic and get set up quicker. Buyers gain increased trust and lower prices through competition. Marketplace builders gain fees for facilitating transactions.
​
Actions
Sell more on digital marketplaces.

Choose the right marketplace.

​Horizontal or vertical? Amazon sells everything to everyone. AirBnB sells accommodation only for people who prefer affordable urban lodging.
[Pro] C2C, C2B, B2C or B2B? – Hotels.com helps hotels sell to customers. Talent platforms let any professional sell their expertise to companies. Uber conveys rides from a private person to another. Machinio enables selling heavy machinery between businesses.

Show testimonials and reviews: people trust each other more than they trust the marketing copy. 93% look at other people's reviews before buying. Getting over 3 stars is crucial.
Reduce friction. Offer free shipping. Provide 100% money-back guarantee. Enable buying with 1-Click. Make it fast, low-risk and low-friction to select you, not the competitor.
[Pro] Create urgency. Only 3 left with this price. 50% off for the next 24 hours. Fear of missing out is a powerful catalyst. The scarcer an offering, the more people want it. Use it to your advantage.
[Pro] Look credible and authentic. Nail the copy. Optimize titles with relevant keywords. Show real photos or videos of your product in action.
[Pro] Offer alternatives. Tiered pricing offers a choice between you and you instead of you and the competitor. Let people price shop under your roof. Finding the optimal amount of payment alternatives reduces the amount of people abandoning the cart.
Buy new assets and invest with less friction in niche marketplaces:

​LetterXchange – Buy a newsletter.
​IndieMaker – Side projects for sale.
​SuperRare – Crypto art and NFTs.
[Pro] Voice123 – Professional voice overs.
[Pro] Flippa – Websites, apps and domains.
[Pro] Otis – Shares of collectibles, sneakers and art.
See 'Platforms' below for more.
​

Build your own marketplace.

Understand the basic 4 dynamics: network effects, heterogeneous vs. homogeneous supply, 2-side incentives and unit economics.
[Pro] Join a community of marketplace creators for peer support: Everything Marketplaces.
Pick a real problem to solve. Fiverr Pro takes away the pain of finding top-tier freelancers. OpenTable makes it easy to book a table. Hubble makes it faster and easier to rent an office space.
[Pro] Validate. Don't waste time developing desert platforms. Talk to your future customers. Ask about their problems. Reach a problem-solution fit.
[Pro] Decide on the business model. Typical ways to charge: a commission, pay-per-lead, subscription or premium listings. Here's a complete list with 10 options.
Build a bare bones version. Minimum viability doesn't necessarily mean ugly and buggy. The goal should be to delight the early adopters. See Minimum Lovable Products.
[Pro] Solve the chicken-and-egg. Suppliers are usually more incentivized to join early than customers. Grow the supply-side first. Contact suppliers from other marketplaces. Convince the first 50-100 to join one by one.
[Pro] Grow and measure. Marketplaces are hard to start. They need time to grow. Spread the word in communities. Buy ads. Start optimizing for SEO right away. Measure key metrics.
[Pro] Build a community. Engaged members spend more and help you grow. Get to know your early members. Celebrate power users. Facilitate conversations.​
[Pro] Build plugins for marketplaces.
Tools
Horizontal marketplaces
Vertical marketplaces

​Coinbase – Trade cryptocurrencies.
​PoshMark – Fashion, home decor, beauty.
​Codegrape – Scripts, themes, plugins.
​3D Hubs – On-demand 3D printing.
​Wag – Find dog walkers.
[Pro] Udemy – Online courses.
[Pro] ComicConnect – A comic marketplace.
[Pro] Stockx – A sneaker stock exchange.
[Pro] Housecarers – Find housesitters.
[Pro] Clora – Consult life science firms.
[Pro] Bunker-Ex – Marine fuel marketplace.
[Pro] RapidAPI – Trade APIs.
[Pro] DekoEko – Products made from recycled materials.
[Pro] Milk The Sun – Invest in photovoltaic projects.
[Pro] Paved – Publishers that align with your target audience.
[Pro] Transferslot – Profitable side projects for sale.
Build your own marketplace
​
Pros
Selling on digital marketplaces:

Existing demand drives up sales.
[Pro] Sellers don't deal with infra.
[Pro] Rapidly test new products.
[Pro] Marketplaces can handle the inventory for you.
[Pro] Built-in dashboards, analytics and reporting.

Buying on digital marketplaces:

Faster comparison of products for customers.
[Pro] A uniform buying experience.
[Pro] Easier to establish trust.

Building digital marketplaces:

Network effects: each new buyer and seller drives up the utility value of the marketplace.
[Pro] Low capital costs. Sellers bring in the inventory.
[Pro] Building a marketplace is easier than ever before with no-code.​
​
Cons
Large variance of fees.
Buying fake reviews is still real, albeit nothing new. Marketplaces fight back, but often slowly.
[Pro] Disputes are hard. You're on your own.
The chicken-egg problem of getting buyers and sellers to join can be tough to crack.
[Pro] Marketplaces are hard to start and tough to grow (at first).
[Pro] Quality control of inventory can become tedious.
Cases
​FlippedNormals was founded in 2013 to address the lack of 3D modelling tutorials. Current revenue is $27K/month but great growth has not happened without challenges.
Afraid of late-to-market? Chempoint (an online chemicals marketplace) has existed since 1999. That didn't stop Ali Amin-Javaheri founding Knowde in 2017. Knowde closed a $14 million Series A funding round in 2020.
[Pro] Terrain (started 12/2020) argues that the most popular courses aren't necessarily the best quality ones. Terrain solves that by pre-vetting business courses for founders. Monthly revenue $600/month.
[Pro] Poster Gully grew to $1M by using giveaways, a referral program and extensive blogging.
[Pro] Based on the real story of Tower Paddle Boards, this fictional case highlights the problems when selling on Amazon: it's great for exposure but eventually cheaper copycats will show up. The most rational strategy long-term could be direct-to-consumer instead.
[Pro] Daniel Jakaitis bought a tiny business via MicroAcquire. He noticed that there's a lot of junk on the microbusiness market – buyers have to be vary. Hexadecimal had 9 customers and was sold for 6-7x EBITDA.
​
Forecast
​
Resources
​Online marketplaces 101 – How to Sell Effectively – Buy your competitor's products, react fast to arising problems and be patient when testing pricing.
​How to Kickstart and Scale a Marketplace Business – Lenny Rachitsky (ex-AirBnB) argues that what worked in the past in the marketplace space won't necessarily work again.
[Pro] The Best Marketplaces Solve Real Problems for Real People – Lisa Marrone (Revel) discusses how to solve real problems with digital marketplaces.
[Pro] Anatomy of a Marketplace – Leah Solivan's (TaskRabbit) infographic on what lies beneath the surface of digital marketplaces.
[Pro] The Practical Guide to Building an Online Marketplace – ShareTribe's full guide (16 chapters) for building your own marketplace.
[Pro] How to Set Pricing In Your Marketplace – Some prominent players use 20%. The range is wide: from Etsy's 3.5% to ShutterStock's 70%. Average seems to be 9.2%. Juho Makkonen (ShareTribe) suggests to start with 10% and adjust, if needed, based on 7 unique factors.
[Pro] How to Build A Marketplace Without Code – A 40-min video by Connor Finlayson on how to build a marketplace using Webflow, Airtable, Memberstack and Zapier.
[Pro] SEO for Marketplaces – MentorCruise gets 80% of its paid customers through Google search. Dominic Monn's tips: identify your data sources, generate content based on them, rank better on Google.
Takeaways
Vertical and vetted marketplaces are on the rise. Starting a marketplace has never been easier due to purpose-built tools and no-code platforms.
Each marketplace will inevitably face its unique challenges. Understanding the core principles is key. Technical issues are probably not the hardest part; getting the flywheel rotating is.
The underlying fundamentals of marketplaces will not change: trust, community and eliminating friction for transactions.