​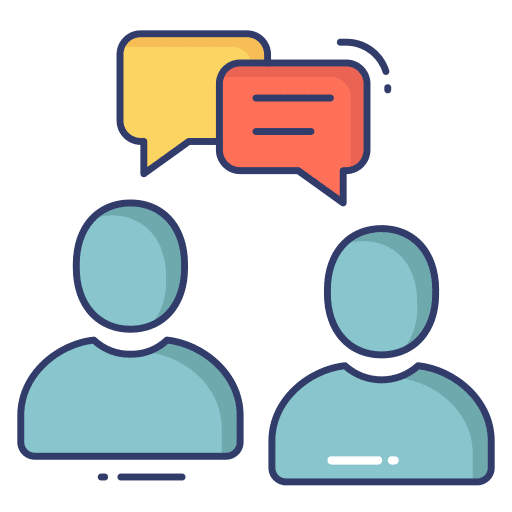 Challenge
Major social networks are too broad. Trying to engage with everyone results in engaging with no one.​
​
Opportunity
Advertise, engage and build in niche communities to reach your specific target audience and pinpoint your best customers.
​
Actions
Advertise in a niche community. Your net is smaller. Your catch will include more qualified leads. The audience is already focused and passionate about the topic. Examples:
Create and sell products that fill the unmet needs of a niche community. Greg Isenberg's formula based on Reddit:

Find a suitable Subreddit. > 50k subscribers and 40% growth rate.
Join the Subreddit. Spend 1-2 hours daily and engage genuinely with others.
Identify problems. See what users really want.
Create an even closer space on Discord or Slack and invite people in.
Build a product/service to solve the problem defined in point 3.

[Pro] Engage in niche communities. Become a valuable member of the community. Share and give advice first. Solve problems. Add value. When you've demonstrated your value, you can promote. But not excessively: Use the 1:10 rule. If everything goes well, you're building organic excitement that costs only your time.
[Pro] Build in public. Share your revenue, profit and user stats. Nomad List is a great example of this. Being open is counterintuitive at first, but it can lead to higher engagement, interest and more loyal customers. Just be mindful of the cons: being 100% open might challenge focus and encourage copycats.
[Pro] Build your own community. Own the connection with your audience entirely. Position yourself as the go-to source for wisdom and resources. Grow and evolve with your customers.
[Pro] Offering exclusive discounts. Gabe Ragland of Divjoy made $2,500 in 2 days by giving 50% off for the Indie Hacker community members only.
[Pro] Use AI-tools to optimize your messages to communities. Hacker AI helps you to select the best headline when posting to Hacker News. Product Farm simulates your success with a Product Hunt launch.
​
Platforms
Disclaimer: There's a ton of niche communities inside Facebook (Groups), Reddit (Subreddits), Quora (Spaces) and other major social networks. They are quite easy to find and vast in numbers. That's why I've concentrated on listing other harder to find niche communities below.
Software
Design & creative
Founders / Entrepreneur

StarterStory – Real case studies of founders earning monthly from $1k to $1M.
WIP – Build your company in public and share milestones.
Indie Stack – A private small community for digital indie makers. Memberships $79/year or $149/lifetime.
[Pro] Startup Sauna – A northern Europe offline startup community.
[Pro] Ramadan Makers – A community for muslim makers & founders.
[Pro] NoCodeFounders – For non-technical founders building without code.
[Pro] Indie WorldWide – 1-on-1 matchmaking and video calls for founders.
[Pro] Launch – A Slack space for entrepreneurs.
[Pro] Be On Deck – 330+ companies, $250M funding raised.
[Pro] Tiny Factories – Meet and join with a tribe of solopreneurs, coders and creatives.
[Pro] Build your own community
​
Pros
Major social networks are crowded by big brands. Who wants to fight Netflix, NFL or Gymshark on TikTok? Use niche communities to your advantage. There's less competition and cost. Scale is limited, but engagement isn't.
Internet is messy and flooded with spam. Niche communities are:

More focused.
More engaging.
More valuable.
Less noisy.
Less overcrowded.
Less competitive.

[Pro] SEO is nice in the long term. But it can take 6-12 months to kick in. You can start building value in communities right away. Xavier Coiffard did that on Reddit, IndieHackers and Twitter with SpreadTheWorld and got 100 paying customers in 2 months.
[Pro] People are built to gravitate towards small communities. We don't need thousands of meaningful connections. 150 is enough.
[Pro] Big social networks sell user data for 3rd parties. People are slowly growing tired of that. Niche communities can potentially offer a private and a secure alternative increasing their pull.
​
Cons
Focusing on a niche community can be a risky bet. How do you know for sure it's going to exist tomorrow? Many communities are low-budget and run by volunteers.
Marketing for an ultra-niche community might also mean that you're placing a cap for growth. Be aware of the total market potential.
[Pro] Not all niche communities are created equal. Getting involved with the wrong ones might also include reputation risk. Engage where you share common values and beliefs with potential customers.
[Pro] Advertising on popular niche platforms is not a guaranteed success: $5,000 spent on Product Hunt ads, 0 sales.
​
Cases
Webflow failed a Kickstarter campaign and its founders were running out of cash in 2013. One post to Hacker News changed it all. Webflow is now valued at $2.1 billion.
​Exploding Topics started in 04/2019 and relied almost completely on niche communities for growth until around 6000 subscribers. Their strategy:

Up to 80 subscribers: Posting on Subreddits.
Up to 200: Posting on Indie Hackers, Facebook Groups.
Up to 2000: Making front page of Hacker News.
Up to 6000: Making #1 product of the month on Product Hunt.
ET has now over 51,000 subscribers and is able to charge up to $197/month for their Pro Complete -subscription.

[Pro] Wall Street Oasis was started by Patrick Curtis after realizing that businesses serving a specific niche could be successful. WSO leveraged community-created content to drive growth: they now have 400,000 discussions and millions of comments in the community. Revenue is $140,000/month.
[Pro] The Most Famous Artist by Matty Mo made $3,100 in just 24 hours. No code needed and his MVP included only 1% of the final features.
[Pro] Jeff Possiel bought a LinkedIn Group in 2017 and grew it to $4k/MRR. Leadership Think Tank is now being sold for $125,000.
[Pro] YipitData's Vinicius Vacanti describers how to get your first 1,000 users. The post is from 2011 but more valid than ever in 2021. Good tactics will never get old.
[Pro] Better Sheets made the ultimate niche down move: they focused on talking to single customers. And understanding them. Better Sheets has now 2,000 customers and is making $3.6K/MRR.
​
Forecast
​Fragmented internet could be on its way: U.S., Europe, China and India imposing their own regulatory frameworks could lead to a splintered digital landscape. Leading to even more complex environments for sales and marketing. Will we have 4 branches of the web by 2030?
[Pro] People are seeking small and peaceful corners of the internet where they can safely be themselves and have depressurized conversations. Dark forests of the internet are gaining popularity.
[Pro] Successful digital communities will feature qualities of public spaces:

Not overoptimized for one specific group.

Offer visual cues for desired behavior.

Accessible and attractive for different users.

Have active maintainers (i.e. digital gardeners, see below).

Community members participate actively in design.
[Pro] Niche communities will increasingly be built as digital gardens. Experiences, guides, manuals, successes and failures will be curated, edited and saved for future use. Over time, the garden will grow and so will members. See Maggie Appleton's repo about tools, tutorials and a list of active digital gardens.
​
Resources
​
Takeaways
Social networks are increasingly fragmenting. People are actively searching for small corners of the internet which align with their values and allow them to be themselves. Get to know the people in these corners and fill their unmet needs.
[Pro] Have a strategy. Playing it big and have cash to spend? Grow on different platforms simultaneously. Bootstrapping without resources? Focus on 1 community first and try to build a sizable audience there. Just be mindful of the platform risk.
[Pro] One post at the right time in the right community can change everything.